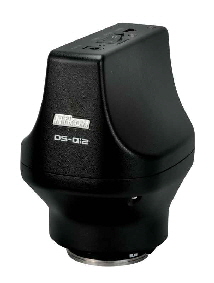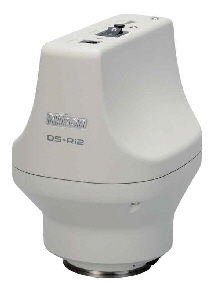 16.25-megapixel, high-definition monochrome microscope camera delivering high-sensitivity, low-noise images.
DS-Fi3 is a high-definition color microscope camera equipped with a 5.9 megapixel CMOS image sensor. Its high-speed data readout, superior color reproduction and high quantum efficiency are optimal for imaging in various observations, such as brightfield, DIC, phase contrast and fluorescence observation.
DS-Fi3 is equipped with a 5.9 megapixel CMOS image sensor, which enables the capture of high-definition images of up to 2880 x 2048 pixels. With this new CMOS image sensor and high-speed data transfer via USB 3.0, DS-Fi3 enables fast focusing even in high-resolution imaging, and efficient image acquisition when using a wide range of illumination techniques.
High sensitivity and low noise
The DS-Fi3 has significantly higher quantum efficiency and lower readout noise than conventional models. It allows for the capture of brighter images with higher S/N ratios in fluorescence observation modes.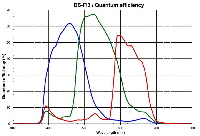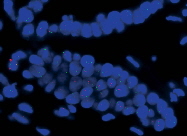 Due to the high-speed data readout by the CMOS image sensor and high-speed USB3.0 data transfer, the DS-Fi3 displays live images of full 2880 x 2048-pixel images at 15 fps, and 1440 x 1024-pixel images at 30 fps. This enables smooth display during focusing and the selection of observation locations.
Excellent color reproducibility
Nikon is well known for outstanding and lifelike color reproduction, and developing superior algorithms for creating results that look like the actual samples. These algorithms are used in all of the color cameras in the digital sight lineup.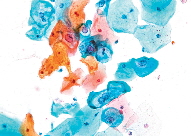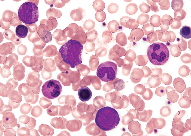 Equipped with a Nikon digital SLR camera FX-format CMOS sensor optimized for microscopy, the DS-Qi2 is an ultra-high quality 16.25 megapixel monochrome camera that features high pixel density, high sensitivity and low noise. The DS-Qi2 is an excellent choice for applications in quantitative fluorescence imaging.
16.25 megapixels (not interpolated) and accurate color rendition are features that make the DS-Ri2 an excellent choice for recreating color images as the eye sees them.
16.25-megapixel, high-definition color camera providing superior color reproduction and fast frame rates.
Fast, one-shot capture of ultra-high resolution color images.
Capture low fluorescence and large fields of view.

Since 1931, Lukas Microscope has been a full service microscope Sales & Service dealer. With New Microscopes, Used Microscopes, Digital Cameras, Camera Adapters, Imaging Software, Video Systems, and Accessories for most brands, and by utilizing the best components of our various suppliers, we can assemble the best system to meet your needs.
If you need repair or PM service, we have factory trained technicians to service your microscopes We service most brands of microscopes including Nikon, Zeiss, Olympus, Leica, Meiji, American Optical, and Bausch & Lomb.

Compact, high-performance, budget-friendly, C-mount camera
The new Digital Sight 1000 is an economical color camera solution that can directly display high-definition microscope images on a full HD display without the need for a PC. As with the DS-Fi3 and DS-Ri2 cameras, the Digital Sight 1000 can also be connected to a tablet PC to save space and simplify operation.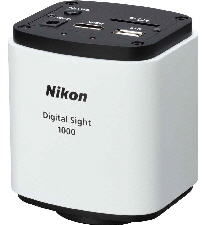 Equipped with a 2 megapixel CMOS image sensor, the Digital Sight 1000 can display, capture and save full HD, 1920 x 1080 pixel images at 30 frames / second.
By connecting a Full HD display and a mouse, the Digital Sight 1000 can be used without a PC, conserving bench space. Captured images and videos can be saved directly to an SD card which is inserted into the camera. Users can easily display scale bars, measure areas and calculate distances between two points.

Authorized
Sales & Service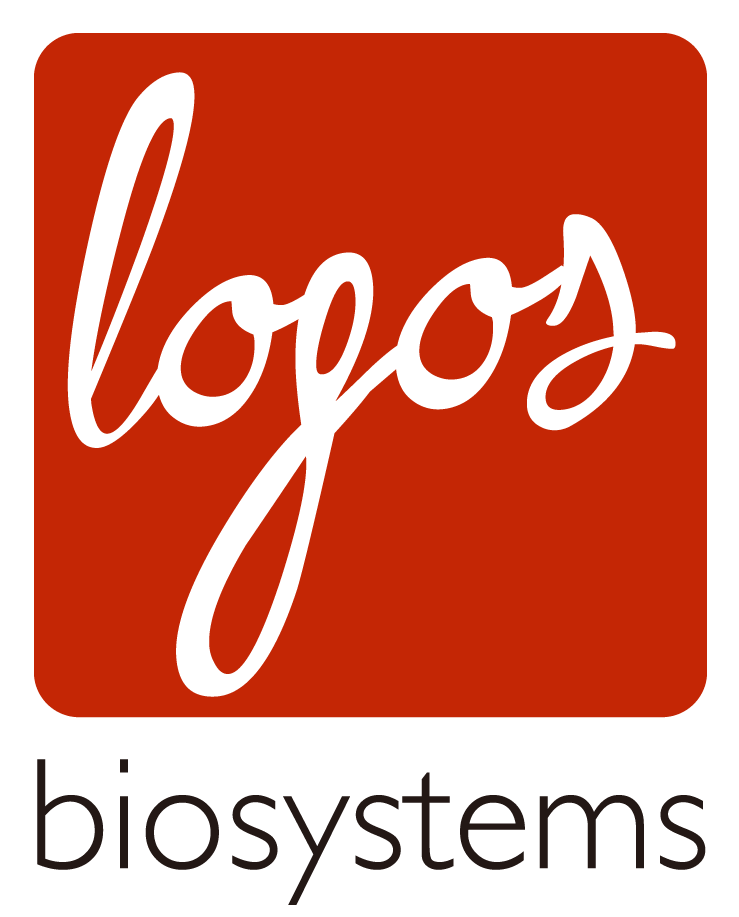 LUKAS MICROSCOPE SERVICE, INC.
25715 N Hillview Ct. Mundelein, IL. 60060
847-673-2600 sales@lukasmicroscope.com
serving microscopy since 1931


Please visit our on line store to find spare lamps, Light Guides, and a selection of Demo and Reconditioned Microscopes, Camera's, Software, and clearance items.